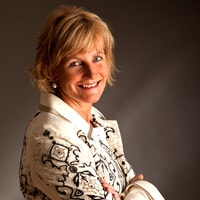 Deborah Miller
Chair - Adelaide
Deborah is a professional Non-Executive Director after a 30-year executive career.
Deborah has held a number of senior financial controller and company secretarial roles and is experienced as chair of a finance subcommittee. For over 5 years she was a partner at a mid-size accounting firm.
While accounting qualified and had the traditional graduate training, she decided to forgo a long-term partner career to back her own business concept. This brought together risk and leadership to create a successful national technology business which, after 15 years, she exited 5 years ago.
Deborah enjoys being part of a dynamic Board environment that encourages a diverse view and "outside the square" thinking. Her team orientation helps bring divergent thoughts to consensus for the benefit of stakeholders in an organisation.
Deborah's expertise with sales and marketing strategy help companies to increase revenue and market share. She is familiar with methodologies and process to take new products to market as well as strategy around customer retention.
Deborah's CEO role with an SME has provided her with an in-depth knowledge of technology-based issues. Her strong sporting background has equipped her with team skills, communication skills and leadership.
Deborah's Board portfolio covers technology, health services, professional services, environmental, retail and not for profit organisation.
Deborah has an MBA from Adelaide University and is a Fellow of the Australian Institute of Company Directors.
The Miller Owen Group is a diverse family enterprise spanning property, equities, technology, car washes and consulting.
Deborah's interests and passions include children's welfare, women's rights, animal welfare and is an active volunteer at Lifeline.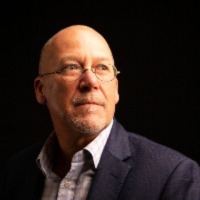 Greg Simmons
Director Acuere and Managing Director Acuere Technology - Sydney
Performance improvement through a growth and partnering mindset.
A trusted and respected business partner and advisor delivering strong client and partner engagement, solid commercial outcomes, and positive social impacts for the community. Adept at building long and enduring relationships, energising people around change and galvanising multi-disciplinary teams to design and deliver innovative customer solutions that uplift individual and organisation performance.
KEY SKILLS & CAPABILITIES
Able to articulate a clear and compelling vision, identify and analyse trends, project 'over the horizon' issues, generate intelligence and bring together people and purpose to set priorities

Demonstrated ability to work effectively with and support an organisation's board of directors and executive team

Ability to identify and assess emerging issues, consider options, and devise effective action plans

An authentic leader with the ability to build and maintain high trust relationships

Deep understanding of the non-profit sector across both fundraising and program impact.
Having a daughter with Down syndrome has grounded me through involvement on non-profit boards and co-founding the Kuringgai Chase Fun Run, in its 10th year, as the major fundraiser for my local Special Olympics club.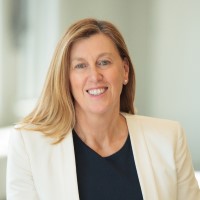 Marlene Elliott
Director - Melbourne
Experienced professional in business to business, including 15 years at KPMG leading the National Client Insights Program, with strong capabilities and commercial approach to business development, client feedback and marketing strategies to increase client engagement. She is well travelled and worked in a number of office locations, including presenting at many global conferences.
Marlene is a creative thinker and results driven, working closely with global professional service firm in business development, client experience and change management. Deep experience in coaching senior partners, successfully leading and motivating staff to enable change and achieve successful growth outcomes.
An excellent communicator, experienced in conducting interviews with Chairman, Directors and Executives teams, seeking feedback and looking beyond the horizon. Ability to analyse complex data to bring the voice of the client to the business to inform decision making, drive and enable change, embed client centric behaviours and create confidence to win work, achieve growth and retain clients.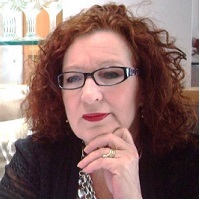 Meredith Emery
Meredith's background as an organisational learning and development practitioner for 10+ years includes both the corporate and government sectors with Economic Development Authority, Ernst & Young, Chamber of Commerce, Accenture Consulting and Cubic Transportation Systems. Meredith is a Graduate in Sociology, Politics, Business, Sales, Training, Assessment and a former State President and National Director with the Australian Institute of Training and Development. She is highly experienced in both designing and facilitating a wide range of organisational change programs.
As an independent consultant and key note presenter in Australia & overseas for 20+ years Meredith has delivered multiple projects in organisational review, analysis, project management, executive, senior and frontline management development, assessment centres, accreditation for Registered Training Organisations, executive recruitment, career planning and outplacement. Meredith's approach utilises world class methodologies and establishing return on investment metrics for every assignment.
Meredith's accreditation status includes Customer Centric Selling Facilitator & Coach Accreditation and Situational Leadership Facilitator.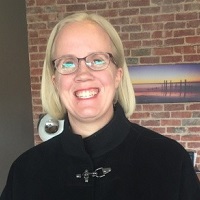 Laura Brooke-Smith
Laura has had a sales and marketing career for over 15 years working in the professional services field. This has ranged from starting out as a sales consultant in IT to being the sales and marketing manager of a training company growing the business by 250% in 3 years all whilst the GFC was occurring.
Laura holds an MBA which she completed in a format over 12 months whilst working full time.
She is passionate about training and the results it can deliver and is also currently the CEO and founder of a company Better Workdays working with organisations to build exceptional employee experience to enhance the customer experience.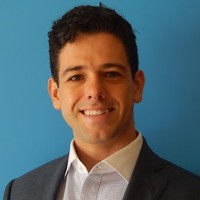 Levi Martins
Levi has over 10 years of experience in Information Technology, acquired in national and multinational companies. Levi is results driven and has held diverse roles in Australia and Latin America for software suppliers as well as clients and partners.
He started his career in the delivery team (as a consultant and project manager) that gave him great experience to move to commercial positions (sales and pre-sales).
This background helped him to develop a foundation for customer relationship management, ensuring a continued relationship and identifying new opportunities and leading clients in analysing their current requirements, developing value propositions, recommending improvements and implementation.
Using his commercial expertise and technical knowledge Levi assists in all phases of the prospecting, sales and project execution process including qualification, assessment and business case preparation, proposal development, post project evaluation and order closing.
Levi holds an MBA and a Degree in Mechanical Engineering. He also holds accreditation status as a Customer Centric Selling Coach.