Customer Relationship Management
Our approach to Customer Relationship is based around the concept of utilising Information, Process and Measurement to create a continuous improvement process which we believe underpins successful implementations through positive change and a focus on business improvement.
Whether you need assistance in selection, looking for an implementation partner or need a review of your existing CRM implementation Acuere will work closely with key stakeholders to achieve clearly defined agreed success criteria.
Acuere recognises that one size does not fit all so Acuere provides Customer Relationship Management Applications and Technology Tools from the world's leading providers.
Relationship Management Concept
Acuere applies the Information Process Measurement process from concept to completion to ensure key outcomes are delivered and risk is mitigated.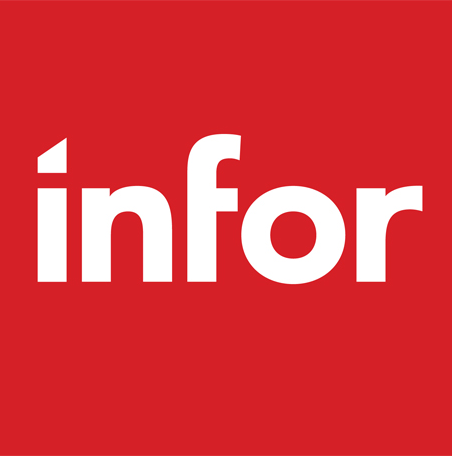 Infor CRM, formerly SalesLogix, an award-winning Customer Relationship Management (CRM) solution, provides a complete view of customer interactions across your entire organisation — from sales and marketing to customer service and support — to help you acquire, retain, and develop profitable customer relationships. Acuere is proudly an
Infor Partner
.
Deliver Outstanding Customer Experiences
Whether your employees are conducting an in-person sales call, creating a marketing campaign, responding to a billing inquiry, or resolving service issues, they'll always have the information they need to perform their jobs effectively and deliver outstanding customer experiences.
With its easy-to-use, highly adoptable user interface, centralised customer information, flexible access methods, and extensive customisation and integration capabilities, Infor CRM can enable your organisation to build and maintain meaningful, profitable relationships with your prospects and customers—enhancing the way you do business.
Empower Management
Infor CRM delivers tangible benefits across your entire organisation. Management is empowered with the information and tools they need to gain valuable business insights— facilitating timely, informed decisions. Team members have access to rich customer and prospect information and productivity tools so they can more effectively market to, sell to, and support your customers.
Highly Flexible
Infor CRM features a highly flexible open architecture, so you can easily tailor the solution to address your company's specific business needs.
"We believe that by implementing Sage SalesLogix we have saved 4000 hours in staffing resources per year."
Acuere introduced the philosophy of CRM to Toro Australia, where they truly understood the objectives we were looking to achieve for our business. Before offering a solution, Acuere ensure that they knew all our requirements and specifically aligned them with the appropriate system that would meet our needs.
"We decided on SalesLogix because of its flexibility and because SupportLogix could be interfaced with our current system."
SalesLogix has enabled Clean Room Garments to streamline their customer support process. The support team can give 100% to their customers by having all history and notes at their fingertips. Acuere has worked closely with us and we felt comfortable with Acuere's ability to implement SalesLogix within our company – we did not want to introduce a new firm.
"The implementation was completed on-time and well within budget."
The solution was implemented in record time commencing just seven weeks prior to launch of the credit card rewards system. Installation included customisation of the solution and training of the 130 customer sales representatives. Sage SalesLogix will provide call centre staff with a complete view of customer interactions enabling collaboration and rapid response to reward program customers' inquiries and sales opportunities.  Sage and Acuere delivered us a system that not only meets these requirements but has already become second nature to our 130 customer representatives. I wish all system implementations were this smooth and effective.