We Empower Your Cause to Build a Movement for Social Good
Influence doesn't come from authority anymore. It comes from

trust.
NationBuilder is an all-in-one software platform that equips leaders with all of the tools they need to grow and engage their community of supporters both online and off. Nonprofits, campaigns, and movements use NationBuilder software to create action-oriented websites, send targeted email, collect online donations, organise events, track 1:1 contacts with volunteers — all in one place.
NationBuilder was founded in 2009 by the late Jim Gilliam. For more about Jim's story and what inspired him to build a tool to 'democratize democracy', you can see his iconic speech made in 2011 here and his book, 'The Internet is My Religion'.
Put people at the centre
Own you own data
Move people to action
Distribute leadership
Now available through Acuere Social Good
The Acuere Technology team are excited to expand our CRM offerings to include NationBuilder. After an extensive review of fit-for-purpose CRM for the social good sector NationBuilder was a stand out choice.
Great people to work with who show a genuine and strong mission focus for social good.
A commitment to the Asia Pacific region with an experienced team on the ground.
Software designed to grow your community and move it to action.
Combining unmatched CRM expertise with extensive social good and fundraising experience means improved outcomes for you cause.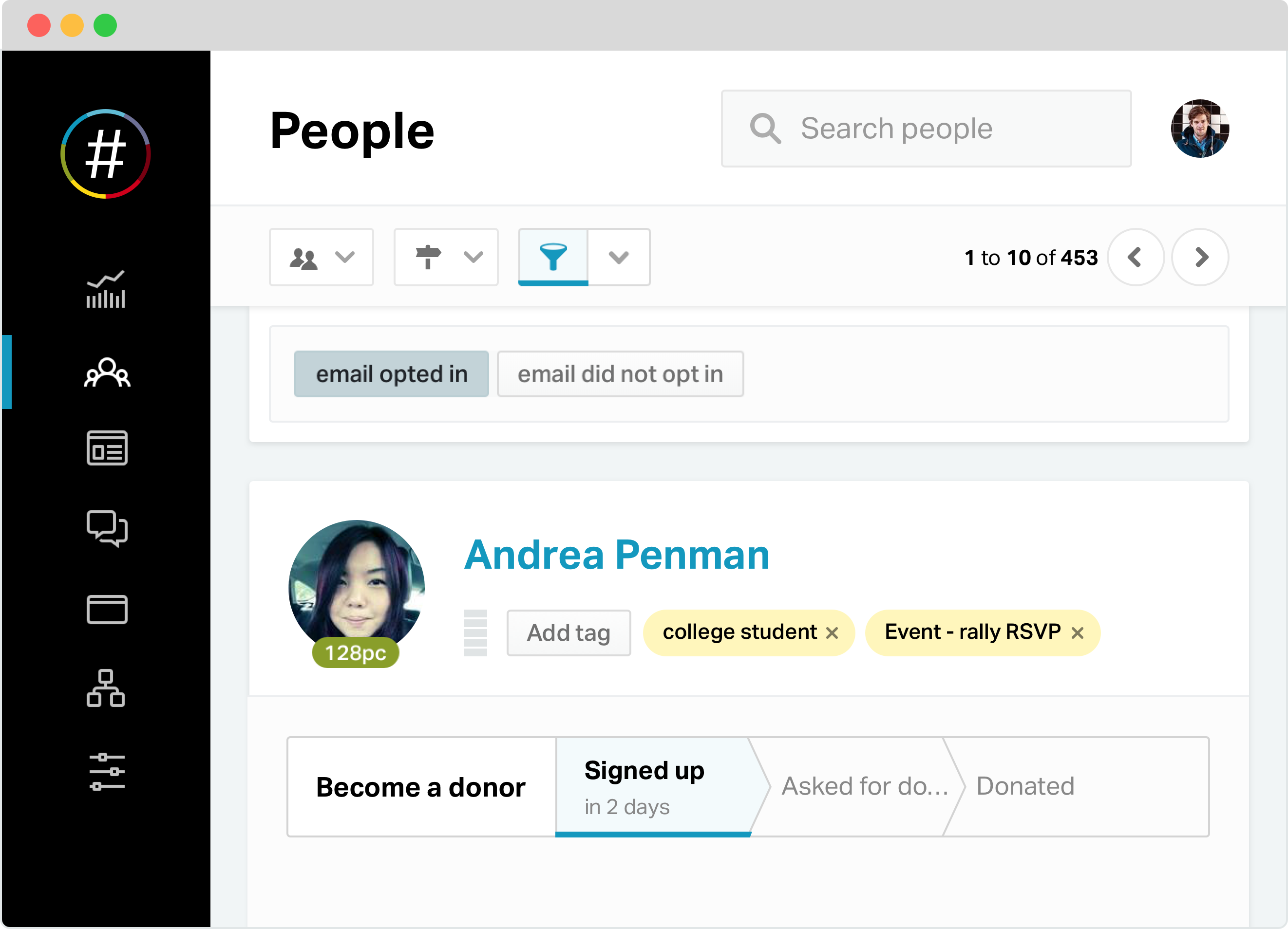 Unlock growth for you non-profit
Move your supporters to action with targeted communications:

Smarter engagement using dynamic data on your community to personalise emails as you write.

Make fundraising fun:

Equip your supporters to share your message and fundraise on your behalf with personal fundraising pages, points, and leaderboards.

Unmatched insights to optimise your operations:

Advanced filtering to segment your data and target engagement, plus reporting and advanced insights options to help you grow, raise, and serve your community better.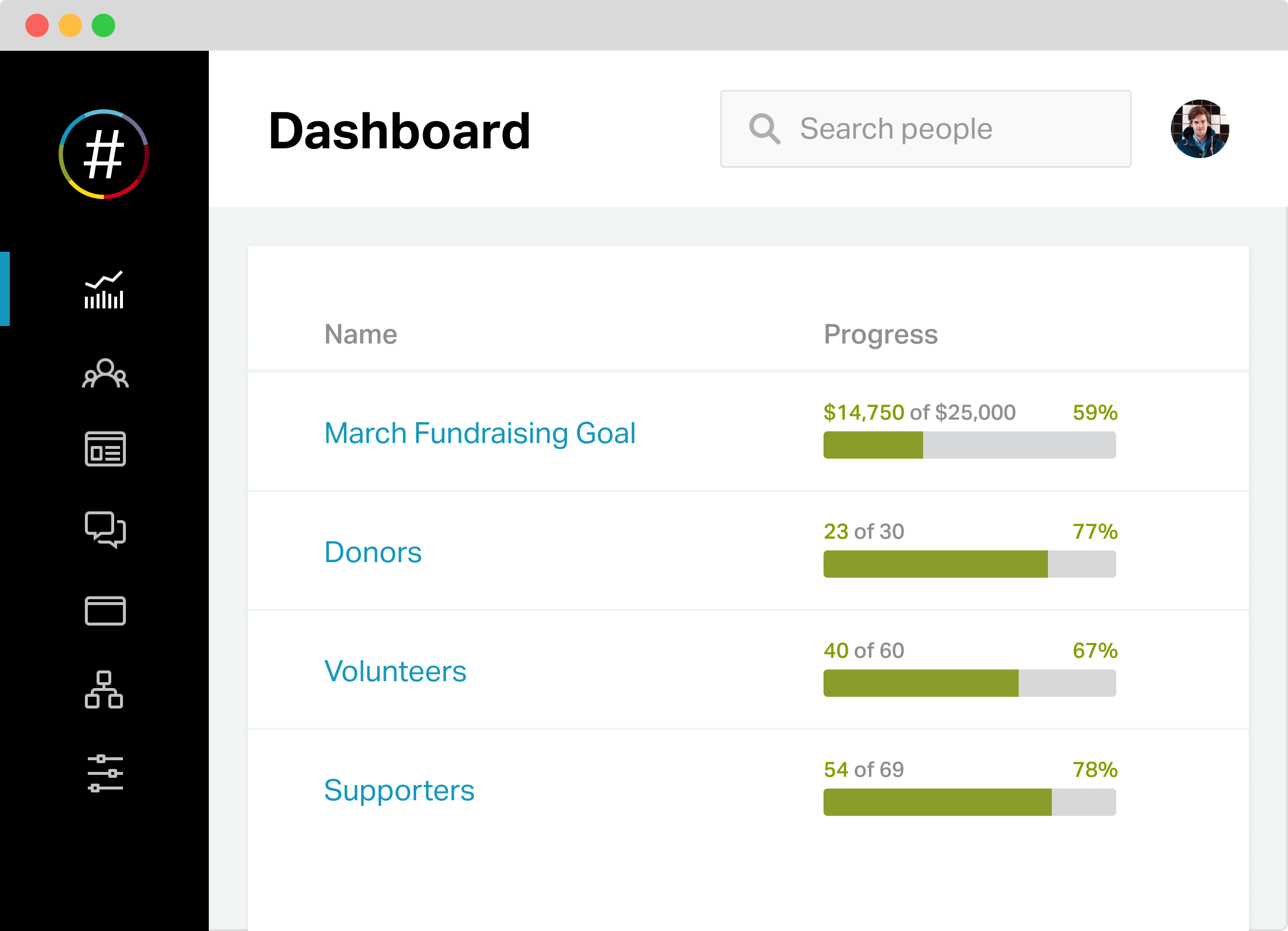 Drive powerful support for your cause
Equip your best advocates to organise on your behalf:

Define actions you want supporters to take and easily track their progress.

User-created content:

Empower volunteers to create their own events, fundraising pages, and more.

Recruiting links:

Provide advocates with links that make it easy to track which (and how many) supporters and volunteers they bring into your community.